Hi I'm Hal.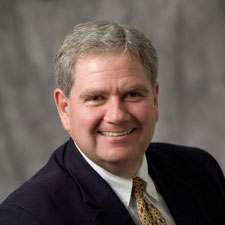 Hal Davis, JD
Founder
If you're hurt at work and deserve compensation for your recovery, shouldn't that be the end of the story? Sadly, that's not always how it works. Since 2004, I've made it my mission to help people like you—ignored, lied to, taken advantage of, and generally left behind by the workers compensation process.
I was fed up seeing honest people turned down when all they wanted was to be treated fair and square, and that's where my partners and I come in. Our lawyers at Davis & Sanchez focus 100% on workers comp law. That's because workers comp cases are the ones we know how to win the most, plain and simple.
My staff, fellow partners and I practice something called 'honest law.' You might be unfamiliar with the concept, but it's pretty simple. Honest law means we promise to give your case a thorough evaluation, always tell you the truth, and do everything humanly possible to help get you the compensation you deserve. Your not just a name on a case file anymore—with us, it's personal. If you're in dire need of workers comp assistance, please click on the contact button below and our staff will get back to you ASAP about scheduling a totally free case evaluation. You'll meet us in person at our relaxing, no-pressure office, discuss your injury, and get answers to all of your questions. And if you qualify, we'll get right to work filing your case.
But your chance to recover workers comp benefits disappears the longer you delay. We all know it takes decades to grow a tree, and the best time to plant is yesterday. Workers comp cases don't quite take 5 decades to resolve, but a year and a half isn't unheard of.
Are you ready to get to work?