Hi I'm Hal.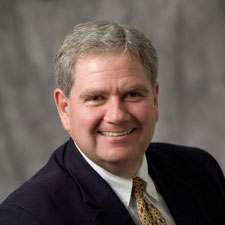 Hal Davis, JD
Founder
I get fed up seeing hardworking, honest people like you denied fair treatment—people who've been lied to, taken advantage of, or totally ignored and cast aside in the complex workers comp process. That's why since 2004, my personal mission has been helping folks like you as a workers compensation attorney right here in Wyoming.
If you get hurt at work, it's workers comp insurance's duty to pay for your medical bills, therapy, and—God forbid—permanent disabilities moving forward. End of story. Sadly, you probably realize that's not always how things work. And that's why my partners and I want to help.
Our firm, Davis & Sanchez, knows workers comp law to a T. That's because we only take on employees injured on the job; these are the people we want to help, and the cases we want to solve. These are also the cases we win often and win big.
My partners and I practice what I call "honest law." Honest law means we're here to help you get your life back, not get US the biggest paycheck possible. It also means carefully evaluating your case from top to bottom, and always telling you the truth. Here, you're not a case number—you're a person.
And you? Were you or a loved one recently injured at work and denied assistance? If so, get in touch with us right now. Don't wait, because every second that ticks away, the window for you to seek compensation for your injuries is closing.
Just click the button below. Our staff will schedule you for a free case evaluation, where we'll discuss your accident and injury, and plot the best course forward—honestly, thoroughly, and fairly.
Are you ready to get to work?