Hi I'm Hal.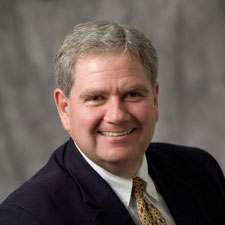 Hal Davis, JD
Founder
When you get injured at work and need financial help for your recovery, insurance should pay. Sadly, that's not always how it works.
Well, I get sick of seeing good, honest people being taken advantage of.
Way back in 2004, I started devoting my career to workers comp law—helping people like you who were denied, ignored, and shoved aside during the confusing workers comp process.
My partners and I live and breathe workers compensation. We only take workers comp cases and only see workers comp clients. That means we have a lot of experience under our belts, experience that lets us win more—and more often—for our clients.
Along with my staff, I'm a big believer in "honest law." All that means is, we treat you like a person—with careful case evaluations, and by telling you the truth. We're just here to make your life better.
And what about you, then? Are you here because you or a family member were hurt on the job, and fighting with the insurance company about compensation?
If so, please get in touch ASAP. Every day that goes by, your chances of winning compensation go down—so hit the contact button below, and let us schedule a free case evaluation.
There, we'll go over all the details of your case and find out the best path forward. It's time to take action, and we're ready when you are.